Tips for Making Money on CAM4
Your first thought when you finally sign up on CAM4 is probably, "When can I start making some money?!" Don't be discouraged if you don't see a lot of tips at first. Luckily, we're here to make your transition from CAM4 newbie to cam star a whole lot easier! Make sure to book mark this page, because we're about to tell you how YOU can start making money on the greatest cam site on the Internet!
Here are our tips for making the most money on CAM4:
1. Smile! Smiles make the world go round and show you're in a good mood! Remember to never go on CAM4 without being in a good mood. A bad mood makes a bad show.
2. Sort out the technical stuff. Make sure everything is working: clean your cache, make sure your computer is running smoothly, test your Internet connection, and make sure your camera and audio feed are working.
3. Stand out from the crowd. This is especially important in the male section of CAM4, or "the sea of cocks." Rise up from the sea by standing out! Don't just sit there jacking off like the rest  – dance, play the guitar, wear some sexy chaps – try to stand out!
4. Don't Spam. Don't be the one performer who instantly messages every single viewer asking for a private show. Make a connection first, and if the sparks are there, make your move!
5. Don't play favourites. Every performer has their high tippers and granted you can welcome them into the room, thank them for tips etc. but do not only direct attention to that one person. Distribute your attention to all your viewers and show them some love!
6. Don't beg for tips. Most people are on CAM4 to make a little extra buck, and you'll notice that the one with high tokens don't beg for the tokens. Instead they set the goal and let the show flow, because they know that on somedays they may have tokens raining in and on other they may be dry. Just keep going and you'll see the tips rise!
7. Don't focus on viewer count. Viewers are good whether you're a newbie,  as they can determine how noticeable you are on the site. But if you just pay attention to who goes in and out of a room, your viewers will surely lose there buzz and leave. Just focus on having fun and how you're making your viewers happy!
8. Have fun! Remember to have fun and enjoy yourself while you're on cam! Your viewers will be able to see you enjoying yourself and will want to stick around.
It takes time and practice to finally see yourself on the CAM4 home page! So get on cam and prepare to start rolling in that CAM4 dough!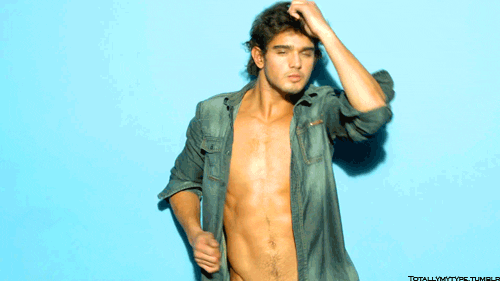 GET SOCIAL WITH US