CAM4's Spring Break Recap!
If you've been following us on Twitter, Snapchat, Instagram, or in-person (you can tell us – we don't mind 😉), you know our CAM4 crew, along with performers like FetishKing69 and BradBallsy, took to the beaches for a wild week of Spring Break celebrations!
Last week, CAM4 flew to the beautiful beaches of Cancun, Mexico, where we got down and dirty with fellow partiers – and we have the pictures and videos to prove it!!
Wes Myers and a very hot CAM4 fan (can we please get you on cam?!) take the cutest selfie by the beach (cop that CAM4 Snapchat filter!)
BradBallsy is wet with excitement to see some Sexy Shower Guys at Wet Cancun! 💦
Our super hot and fun performers, FetishKing69 and VannaFaye, get close on the CAM4 catamarran!
🍑 BUMS OUT FOR THE BOYS! 🍑
We ❤️ @cam4gay and @11onceclub for throwing this amazing #springbreakcancun party tonight!! #CAM4 #gaymexico #LoveIsLove pic.twitter.com/ADLpLXnUXi

— CAM4 Official (@Cam4) March 10, 2018
Esto es LOCO! Along with out friends at 11:11 Club Cancun, CAM4 threw one of the biggest and hottest parties during the week for all to see  👀 The night was full of hot, male gogo dancers, a Best Ass contest, where contestants got the chance to win big $$$!!! Qué noche más calurosa fue esta! 😍
Trae tu culo a @11onceclub este viernes para ganar los premios muy buenos 💵 holaaaaa Cancùn vente pa'ca 😈 #chulazo #Cancun pic.twitter.com/r0Nm7z0vkF

— CAM4 Gay (@cam4_gay) March 7, 2018
The best party of #springbreakcancun is at @11onceclub ❤️ #GaySpringBreak #CAM4 pic.twitter.com/Aodh1yg9nq

— CAM4 Gay (@cam4_gay) March 10, 2018
It's shower time in #CAMCUN #CAMCUN2018 #springbreak pic.twitter.com/t0jteCx6tu

— CAM4 Gay (@cam4_gay) March 6, 2018
We had an AMAZING TIME IN CANCUN this Spring Break!!!! Thank you to all who entered our CAM4 Spring Break contest, we can't wait to see what else we'll get up to next year 💖 VACACIONES DE PRIMAVERA PARA SIEMPRE!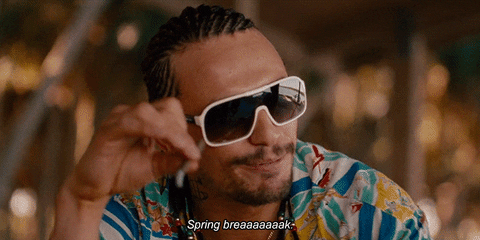 GET SOCIAL WITH US
Snapchat: Cam4gay
Twitter: @cam4_gay
Instagram: @cam4gay
Tumblr
Facebook