Home
»
Performers
»
Men
»
Gay romance 'Call Me By Your Name' leaves us to our imagination
Gay romance 'Call Me By Your Name' leaves us to our imagination
If there's two things we love most, it's our hot, naked male performers on CAM4, and Armie Hammer's luscious body!
'Call Me By Your Name', based on the book by Andre Aciman (a STRAIGHT man! Yes, you read that right), and focuses on a gay love story in 1980's Italy between 17-year-old Elio, played by Timothee Chalamet, and a 20-something American graduate student, played by Armie Hammer. The film has been receiving critical praise from both international gay communities and film festival audiences, and is being predicted as an Oscar Award front-runner!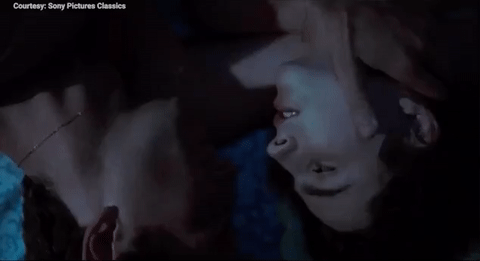 So the real question is, what is the amount of hot, wet gay sex is there in the film? Is it as explicit, raunchy and sensual as the book? Are we finally able to see an uncensored gay sex scene featuring two hot, talented hetero actors on the big screen?
SPOILER ALERT!
To put it bluntly: Yes, but not explicitly.
The director of the film, openly-gay man Luca Guadagnino wanted to show the sexual chemistry and tension between Elio and Oliver through their intimate meetings and not-so-secret attraction to each other. When it comes to the passionate love-making, however, the scenes fall flat. Instead of showing audiences the passionate sex scene featuring daddy Armie Hammer and new-coming actor Timothee Chalamet, the film pans away from their darkened bedroom and focuses on trees, leaving us to wonder if Hammer really is a top or bottom (top, no doubt).
According to Guadagnino, he was prepared for audiences to become disappointed in the imaginary sex scene, and claimed that to watch their lovemaking "would have been a sort of unkind intrusion."
"I think that their love is in all things, so when we gaze towards the window and we see the trees, there is a sense of witnessing that. I refuse with strong firmness that I was coy in not showing that, because I think that Oliver and Elio and Armie and Timothée, the four of them displayed a very strong intimacy and closeness in so many ways and it was enough."
Gay sex scene featuring Hammer or not, "Call Me by Your Name" is a masterpiece to watch, and more critically-acclaimed films featuring gay characters are sure to follow suit.
What do you think? Is the film a gay masterpiece, or just a tease? Were you disappointed by the lack of gay scenes (CAM4 has them for free!), or are you happy the film left you to your own dirty imagination? Leave your reply in the comments!
GET SOCIAL WITH US!
Snapchat: Cam4gay
Twitter: @cam4_gay
Instagram: @cam4gay
Tumblr
Facebook