CAM4's Official GayVN Recap!
Did you steam the GayVN Award show on Sunday Night? If you didn't tune in and decided to watch Tom Brady and the boys tackle each other in their super tight pants, we honestly don't blame you (we love you Tom!). But if you decided to join the most popular gay award show of the year, you would've known that the GayVN's in Las Vegas, co-sponsored by CAM4, was one of the HOTTEST OF ALL TIME!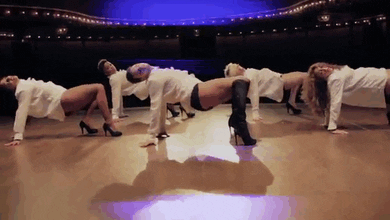 Hosted by RuPaul All-Stars contestant, Shangela, the night started off with a BANG as the queen herself performed a lip sync number with her two hot back up dancers. SHANTAY YOU STAY!
The one and only @itsSHANGELA is KILLING it on the @gayvn stage! Great job hosting the awards girl! #gayvn #cam4gay #rupaulsdragraceallstars pic.twitter.com/UDTIdHlb9s

— CAM4 Gay (@cam4_gay) January 22, 2018
Two of our favourite CAM4 boys, Wes Myers and Theo Oaks, also looked sexy as hell working that red carpet and repping CAM4! They presented the award for Best Performer, won by Sean Zevran, who also won a tablet, a mic, and a cam, courtesy of CAM4.
We have @WesMyersXXX and @q2to_cam4 repping #CAM4 at @gayvn on the red carpet #CAM4GAY pic.twitter.com/fprSwlxkAQ

— CAM4 Gay (@cam4_gay) January 22, 2018
We love to see these two gentlemen in suits (and out of them) 😍
Overall, the GayVN's was a hit for the performers, presenters and guests who came out to support the gay adult entertainment industry within the gay community. We could think of no better event than to co-sponsor!
Check out more photos of the award show down below!
SEE YOU NEXT YEAR, GAYVN!! GET SOCIAL WITH US!
Snapchat: Cam4gay
Twitter: @cam4_gay
Instagram: @cam4gay
Tumblr
Facebook