Help CAM4 Fight for Net Neutrality!
If you haven't heard, big-name telecommunications conglomerates such as AT&T, Comcast, and Verizon want to end net neutrality so they can legally control what we see and do online. This, our friends, is a HUGE problem! Why? Because net neutrality blocks big internet service providers from blocking or slowing down our favourite websites and programs in favor of other content.
Stopping net neutrality could also mean bad news for CAM4 and your other favourite camming and porn companies. The websites will load slower, become censored, and even become completely blocked for certain users. Don't you absolutely hate it when your favourite cam performer is about to hit their climax and then your web browser goes dead and refuses to load? Well, that could happen ALL THE TIME if the U.S. Congress passes this legislation.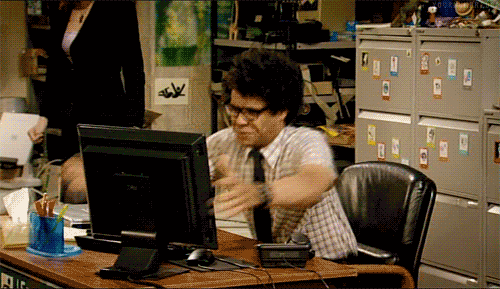 The good news is, you can be a part of the fight to keep net neutrality and watch your porn in peace!
How can you help? Click on this link to learn more about net neutrality, and then write a letter to Congress to stop the FCC's plan to end net neutrality before December 14th. You can also join the "Break the Internet" protest on December 12 to show your support for free internet!
HELP CAM4 FIGHT FOR OUR RIGHT TO FREE UNCENSORED INTERNET CONTENT!